"Autumn Leaves"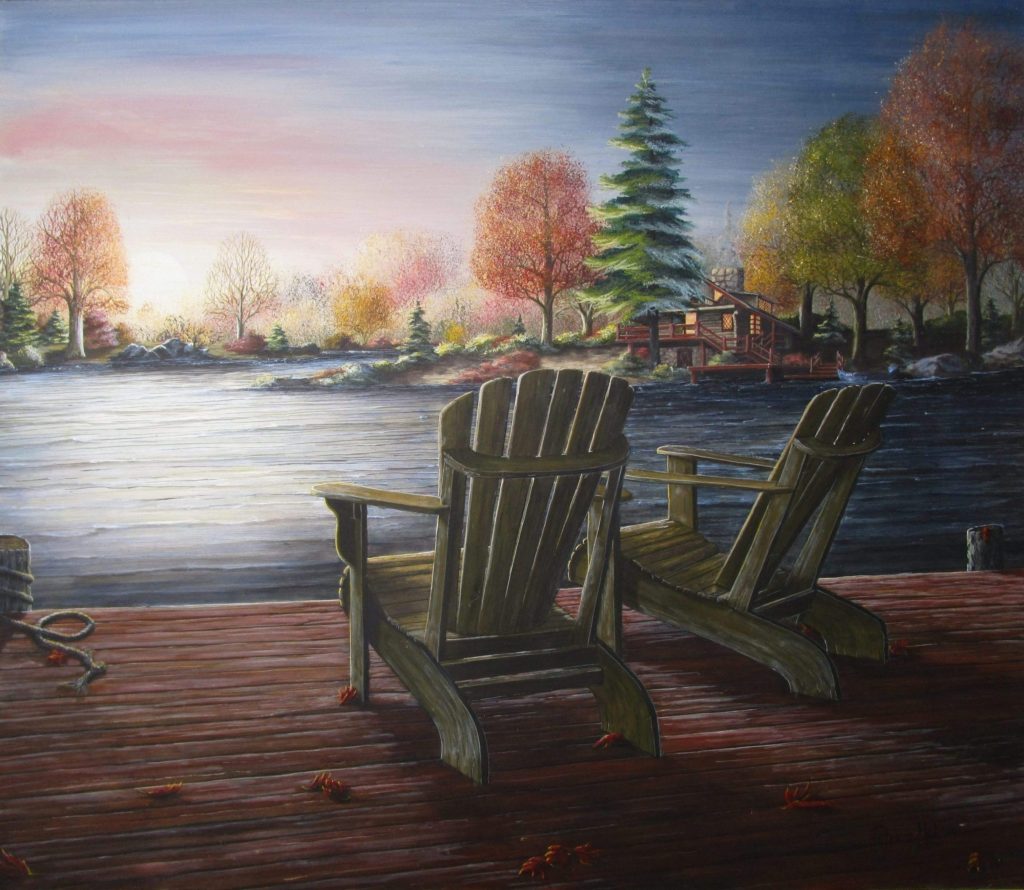 This print frames up to approximately: 21.5″ X 25.25″
Call or text –

336-341-8029

or Email –

patriciahobson@yahoo.com
About the fall art print called

"Autumn Leaves"
My husband, Felix, and I have traveled over the eastern part of this beautiful country doing art shows in all kinds of places and at different times of the year. We've been from Miami to Canada and Wilmington to Texas. These shows have been in parks, on city streets, in horse barns, cow barns, fair grounds, beaches, polo grounds, vineyards, boardwalks, battlegrounds, schools, hospitals, and coliseums. We've sold original paintings and art prints in a lot of strange places. Just goes to show you that an artist will go anywhere if there's even a glimmer of hope for selling their work! Oh, I almost forgot, while on our travels, before I became ill and ended up in a wheelchair we loaded our show trailer with artwork then loaded our motor home with our two Cocker Spaniels and one Great Dane. Now that was a load.
Most of the shows were long weekenders. So, we sometimes had a couple of days between to rest. We would leave the show trailer in the campground and drive around seeing the sights. They don't call Michigan "Water Wonderland" for nothing. The lakes went from huge to tiny everywhere.
While we were site seeing one day and looking for this place that was supposed to be the place to buy Michigan cherries, we found this beautiful park next to this lake. It was such a tranquil place. We parked and got out to walk the dogs. What a beautiful place. As we walked through the woods by the lake, we just came up to this scene. It was such a tranquil place that it became the fall art print "Autumn Leaves."
Can't you imagine sitting on this landing at sunset on a brisk fall evening sipping something hot, feeling the crisp breeze off the lake and watching the leaves drifting to the ground?
With this fall art print framed on your wall, you can go there anytime!