"Lady Anne's"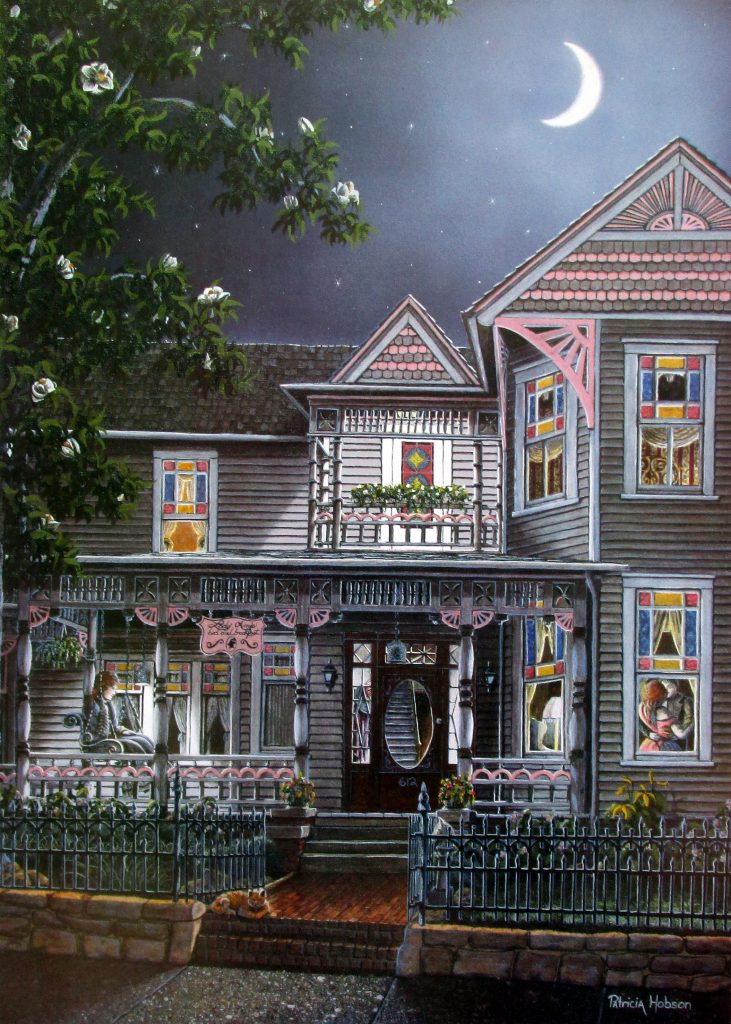 This print frames to approximately: 21.5″ X 23.75″
Call or text –

336-341-8029

or Email –

patriciahobson@yahoo.com
About this beautiful Victorian art print called

"Lady Anne's"
This exceptional piece of history is located on top of Summit Hill in the historic "West End" area of Winston-Salem, North Carolina. The property was originally purchased by tobacco manufacturer L. L. Lunn and his wife Lula Agnes on March 15, 1892. Construction of this lovely house was started shortly after the purchase. They lived in the house until they sold it to Mable A. Holff in 1900. The Holff family lived in the home until 1930. I'm not sure about all of the years from the time that the Holff family left the house. I do know that it was sold to Jim and Luli Sanderford in 1983 and became their private home. The house was later sold to Shelley Kirley who turned it into "Lady Anne's" Bed and Breakfast Inn. After Shelley sold the house it was turned into an office building. But as of now, 2019, it is again a private residence.
At the time that I did the painting and subsequent Victorian art prints of this beautiful Queen Anne style house, it was the popular bed and breakfast inn called "Lady Anne's." It was owned and operated by a lovely woman named Shelley Kirley. She was everything you would like to have in a bed and breakfast host. She reminded me of a young lady from the sixties with a peasant skirt, sandals, sometimes bare footed with flowers in her hair. After Shelley sold the house, it became an office building and as of now, 2019, it is once again a private residence. If only these wall could talk.
This romantic piece of history would be a perfect piece of artwork for your bedroom or den.